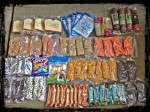 I avoided work for a bit answering a question on Mountain Project's Bigwall Forum about prewall prep. Felt like a good response came from it so I'll post it here.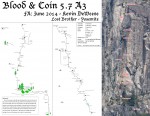 No time to write up something bigger just yet. Blue Collar V A3 – Hourglass Wall, Yosemite (With Mucci and Bosque) Bigwalls forum post for Blue Collar  Blood & Coin V 5.7 A3 (solo) – Lost Brother, Yosmite Bigwalls forum post for Blood & Coin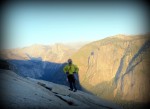 Here's my TR of my Tribal Rite via New Dawn Solo. Sorry for the crosspost, it's a bit of a hassle to reformat the text and images. Two parts because it's too many characters for one forum post.
Horns of Jericho (Direct Start Variation) – First Ascent Trip Report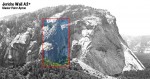 Jericho Wall – Second Ascent Trip Report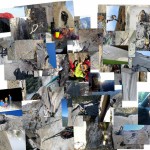 click me! http://www.bigwalls.com/forum2/index.php?topic=1456.0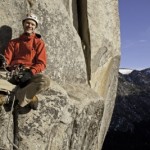 https://www.fundable.com/yosemite-bigwalls-the-complete-guide Just got my "First Mate" level of support today.  Here's the post I made sharing this project on Facebook. I got a little sentimental while typing so forgive if you can.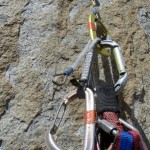 A few bits and bobs that are worth reading: Bounce Testing, Moving Up Efficiently, Extending Your Reach, Untrapping Your Foot From the Wall, Using Two Ladders.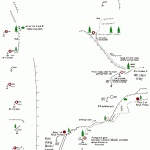 Which is better? Go down the North Dome Gulley of death? Wander over to Royal Arches and rap forever and ever and ever? Here's my attempt at an answer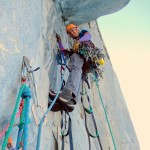 FWIW I have owned the Yates bigwall harness, the misty mountain full strength chest harness, the Metolius zero strength "bigwall" chest gear sling with separated loops, and the black diamond no strength zodiac chest gear sling. (numbered by what order I like them)